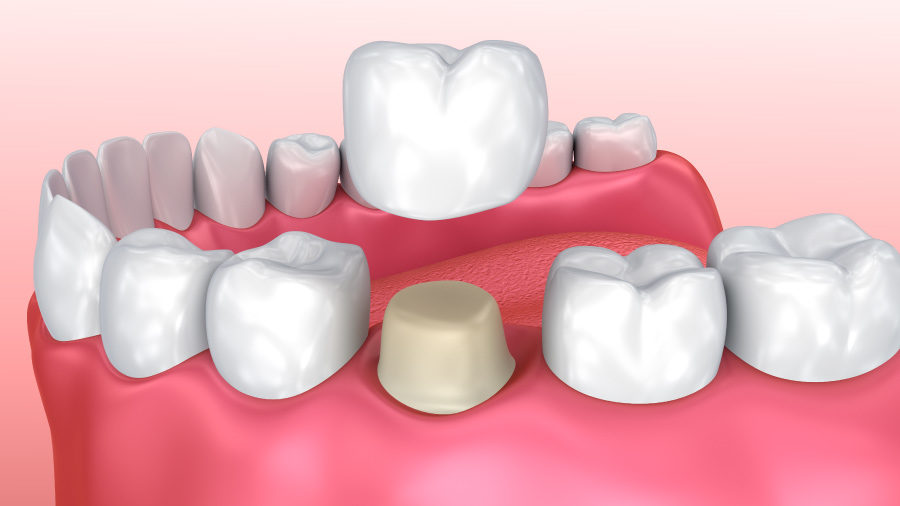 At Nova Family Dental, your dentist in Forest Hill, TX, we provide patients of all ages with a comprehensive range of high-quality dental services. Our team also strives to help patients feel informed about their dental care. In this blog post, we explain what dental crowns are and why you might need one.
What Is a Dental Crown?
Dental crowns, also known as caps, are tooth-shaped covers that are placed over an existing tooth. They are often made of strong dental ceramic, which boasts durability and stain-resistance. Plus, this tooth-colored material can be crafted to match the color of your natural teeth so the crown blends in seamlessly.
How Long Does a Dental Crown Last?
Dental crowns typically last upwards of 10 to 15 years. The lifespan of a dental crown depends on how well you maintain good oral health habits. For example, you need to:
Brush and floss every day
Protect your smile with a mouthguard if you play contact sports or if you grind your teeth
Avoid tobacco products
Avoid chewing on things like ice and pens or opening packaging with your teeth
Our expert team will monitor the condition of your dental crowns at your routine checkups and let you know if they need to be replaced.
Why Would I Need a Dental Crown?
There are several reasons a patient would benefit from a dental crown. If a tooth has been severely damaged by decay or trauma, a dental crown can support the tooth. This improves both the tooth's appearance and strength. A dental crown can also cover a tooth that is broken, cracked, chipped, worn down, or compromised after a large filling. In addition, dental crowns can mask a discolored or misshapen tooth, anchor a dental bridge, and top a dental implant.
Dental Crowns in Forest Hill, TX
If you think you need a dental crown, contact Nova Family Dental to schedule a consultation. After discussing your oral health goals and examining your mouth, we can determine whether a crown is right for your dental needs. When bonding the crown to your natural tooth, we'll make sure it fits nice and snug. Your comfort and satisfaction are our top priorities.
Contact us today for more information about how to repair your smile with dental crowns.