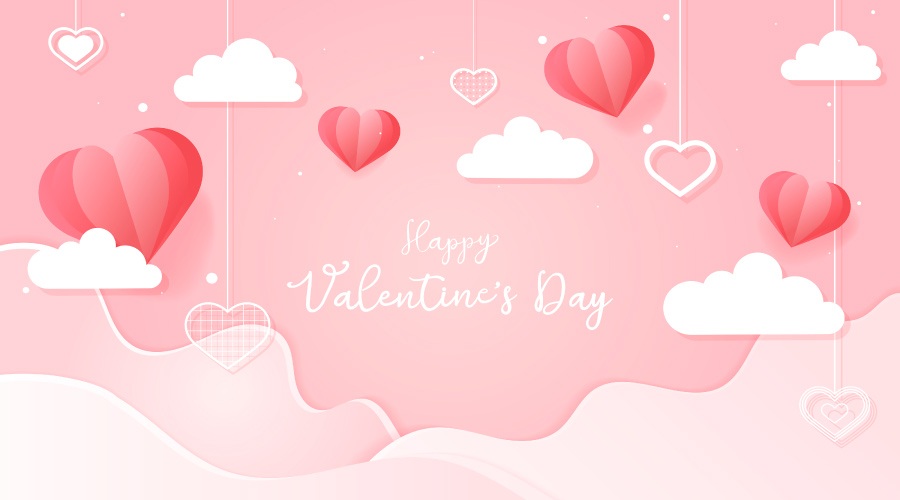 How do you celebrate Valentine's Day? Some couples partake in the day with jewelry, flowers, chocolate, or a romantic dinner. Others host "galentine's" parties or pamper themselves with a spa day. What about doing something to enhance your smile? After all, confidence and a radiant smile are two of the best possible accessories! So whether you are in a relationship or not, you can make your Valentine's Day a special occasion with the following ideas to enhance your smile:
Drink Plenty of Water

Drinking water will keep your breath fresh and help prevent decay. Dehydration creates a breeding ground for bacteria. This is because saliva is your body's natural defense against bacteria in your mouth. When you're dehydrated, the bacteria is more likely to thrive and feast on the food particles in your mouth, resulting in a foul odor.

Get a Professional Teeth Whitening

While over-the-counter whitening products may decrease some superficial stains on your teeth, the potency of the whitening agent in them is limited due to government restrictions. At our office, we offer safe and effective solutions that'll whiten your teeth from the inside-out. You can choose between an in-office whitening session or custom take-home trays. Both treatments will deliver a dramatic difference in the appearance of your smile, though our in-office treatment is the quickest way to whiten your smile. Hurry in soon because we're offering a $350 ZOOM Whitening Treatment New Patient Special!

Limit Your Consumption of Coffee & Wine

The dark color of coffee stains your teeth, as does wine due to its color and acidity. If you want to achieve a whiter Valentine's Day smile, you need to limit your consumption of both coffee and wine. This is especially the case if you opt for a professional teeth whitening because you'll only re-stain your teeth with coffee.

Consider Options to Transform Your Smile

Schedule a consultation to discuss our other cosmetic dental treatments. Veneers are thin shells of porcelain that fit snugly over the front of your teeth. They can whiten your teeth and fix cracks, gaps, irregularities in shape, and more. We also offer Invisalign® clear aligner therapy, which can discreetly fix mild to moderate misalignment.

Evaluate Your Oral Health Habits

Another way to enhance your smile this Valentine's Day is to examine the current state of your oral healthcare habits. Do you brush your teeth twice a day for two minutes each time, brush your tongue daily, and floss your teeth every day? Has it been more than three to four months since you replaced your toothbrush? Do you consume a balanced diet? If you smoke or use tobacco products, have you made a plan to quit? Has it been longer than six months since you visited the dentist for a checkup and cleaning? Our Forest Hill dental team is here to help you make positive changes for your oral health!
Wishing You a Happy Valentine's Day!
Schedule an appointment with our expert dentists here at Nova Family Dental in Forest Hill, TX. We would be thrilled to discuss professional teeth whitening, veneers, Invisalign, or ways to improve your oral healthcare habits. Contact us today! We look forward to hearing from you.